The 35th CPM Exhibition will be held at the Expocentre Fairgrounds
The organizer of the largest business exhibition platform in Russia, Eastern Europe, and Central Asia CPM – Collection Première Moscow — Messe Düsseldorf Moscow OOO — announces the details of the forthcoming event, which, by longstanding tradition, is opening the business season of the fashion industry in Moscow at the Expocentre Fairgrounds.
February 22-25, 2021 the manufacturers of designer clothes, fashion lingerie, and accessories will present their new Fall-Winter 2021/22 collections to buyers from Russia. The Exhibition will be organized considering all relevant requirements and recommendations of the Russian Agency for Health and Consumer Rights (Rospotrebnadzor) and safety protocols of the Expocentre.
With positive dynamics in epidemiological situation, starting January 22, the city of Moscow lifted temporary restrictions for congress and exhibition events, those were in force from the beginning of the winter season. International team of CPM Exhibition once again is having an opportunity to bring together manufacturers and buyers at the Expocentre Fairgrounds, providing a large-scale display of local and global fashion brands. This new season due to travel restrictions many brands will be represented by their authorised Russian agents, however participants from Turkey will have an opportunity to work at their exhibition stands in person.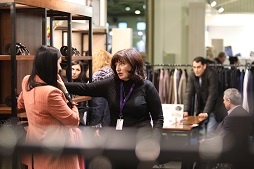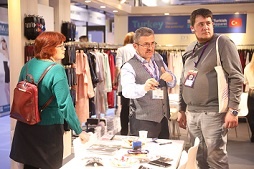 Wide presence of international fashion brands in CPM is ensured through professional activities of the co-organizer of the CPM Exhibition — IGEDO Company — and strategic support of relevant fashion industry associations – Ente Moda Italia, German Fashion Modeverband Deutschland e.V., Istanbul Textile and Apparel Exporter Associations, and Federation Française du Prêt-à-Porter Feminin.
Confirmations of personal participation have come from many brands from Italy, Germany, Turkey, France, as well as Portugal, Romania, and Finland. It is for the first time, that the exhibition of the various brands from Europe is stationed at the Forum Pavilion.
Turkish fashion brands will be demonstrated in Exhibition Hall 8.1. Manufacturers from Russia and other countries will take their usual space in Pavilion 7 (Halls 7.3, 7.4, 7.5), as well as participants from China (Hall 7.6).

Italian fashion will be represented by such usual exhibitors as LIU JO, GEOX, JIJIL, BEATRICE.B, FONTANELLI, OBLIQUE, PIERO MORETTI, SUPREMA, TRICOT CHIC, IL VENTO E LA SETA, LINEA CINQUE, ELISA FANTI; CPM is the first ever to offer an opportunity to see the collections of STILNOLOGY, JB4, PULL LOVE, and POLLINI; moreover, certain manufacturers have announced that they are back to the Fairgrounds after a break, including LANDI FANCY, CLUB VOLTAIRE, ARMATA DI MARE, and MDF MARCODELFORTE.

Federation Française du Prêt-à-Porter Feminin presents the brands of Leo & Ugo, Rhum Raisin, Fuego, Mat de Misaine, Saint James. Additionally, for the first time CPM will host the Gertrude + Gaston brand, founded in 2008, to show their collection of unisex fashion apparel.

Section Made in Germany will show more than 30 brands, including partners of C.E.D.E.R Agency – Frieda & Freddies, LeComte, Via Appia, Rabe, Monari, as well as men's fashion collections by Lerros, Hattric, HAKA Kollektionen. WH&P Agency for the first time will show their brands Röckel & Steffen Schraut, and Riani Kollecktion.

50 brands of middle and premium segments from Turkey will be exhibited in Pavilion 8.1, among those are Adimo, Ferraro, VICI, Esmeralda, MEFI, debuting Enrico Cerini, and many more.

The CPM Exhibition will also host the leading Russian companies – TRUVOR, ELIS, AVERI, PLAXA, SAVAGE, ANTIGA, VILLAGI; besides, the multibrand stand format will accommodate regional centers for support of fashion manufacturers from Krasnodar, Orel, Penza, Omsk, Saratov, Yaroslavl, Kaluga, and other Russian cities. Designer brands from other countries will also become part of the Exhibition for the future season; among those are ALENA GORETSKAYA, MOZART, DEVUR, SAMANGE, MADZERINI.
The CPM Exhibition will also show a new collection of a Portuguese brand Cristina Barros, and a wide range  of trendy  brands from China – Snowimage, Clasna, etc.
As usual, specific segment of the Exhibition is the display of brands of lingerie, beach wear, and apparel and accessories for home and yoga – CPM Body & Beach. For the new season we are having such participants as COSABELLA and RITRATTI MILANO (Italy), CYBELE and NATURANA (Germany), JOLIDON and PRELUDE MILANO (Romania), AYTUG SOCKS and JOHN FRANK (Turkey), PLUTO (Belgium), LAETE and LE JOURNAL INTIME (Russia), etc.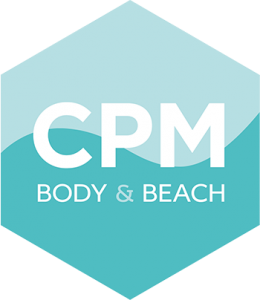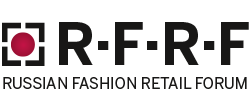 Official business programme of CPM – the 25th Anniversary International Fashion Industry Forum Russian Fashion Retail Forum (RFRF) – will be held February 22-24, 2021 in Pavilion 4 of the Expocentre (enter via Hall 7.5).
Co-organizers of RFRF — Fashion Consulting Group, PROfashion Media Holding, Retail.ru Portal, and Telegram-channel "Fashion Upgrade" – will arrange panel discussions, expert lectures, and workshops, combining live and online formats on trendy topics, relevant to the current challenges of the fashion market in Russia and abroad. All events of the business agenda will be available for watching online at the official YouTube-channel, later the record will be published on CPM website.
At the end of each of the three days of the business programme of RFRF, the same Hall will host closed evening fashion events (by special invitation only):
February 22 and 23  – mixed show CPM Selected, February 24 – the final of the competition for young designers PROfashion Masters.
The Strategic partner is the leading international fashion and lifestyle TV-channel World Fashion Channel. Additionally, as usual at CPM, we will show an updated collection of interior fragrances from the "Third Sense" company.
The organizers set safety of exhibitors and visitors as the highest priority, according to the requirements of Rospotrebnadzor and relevant protocols for hosting events at the Expocentre Fairgrounds.
Particular attention will be paid to the maintenance of hygienic conditions:


Visiting the CPM Exhibition will be possible via personal e-tickets by registering on the official website www.cpm-moscow.com only.
Next CPM: 22-25/2/2021
Monday – Wednesday, 10am – 6pm
Thursday, 10am – 4pm
Please note: free admission to the fair ground is only granted with your personalized ticket
Venue
EXPOCENTRE Fairgrounds
Krasnopresnenskaya nab., 14 | Moscow
Metro station "Vystavochnaya", Filevskaya metro line – 4