ACCESSORIES @ CPM
Dear colleagues and partners!
Modern fashion is all about the right details, no matter if we are talking about a small brooch or matching gloves. In this letter we will tell you about the participants in the CPM Accessories & Shoes segment and the CPM details section.
In September, the HandMade section will receive the new name - CPM details. In addition to handcrafted jewelry, the revised concept of selection of participants will enable small companies specializing in small-run factory production to present their collections in the format of a small stand in the CPM details section.
Large stores and small boutiques will find it interesting to offer their customers exquisite accessories that will help complete a fashionable look. At the CPM exhibition from August 31 to September 3, 2021. manufacturers of costume jewelry, hats, bags, leather goods, footwear and other stylish accessories will be represented. Today we will introduce you to some of them!
We remind you that the exposition has been moved from pavilion 7 to pavilion 2. Before visiting the exhibition, we recommend that you familiarize yourself with the current list of exhibitors in the electronic catalog of the exhibition - Brand Box and pavilion plans with stand layouts.
| | | |
| --- | --- | --- |
| | | UVELINA |
| | | |
| --- | --- | --- |
| | | ENZO BENZO |
| | | |
| --- | --- | --- |
| | | A&C OSLO |
| | | |
| --- | --- | --- |
| | | CARDINAL & MARGO |
| | | |
| --- | --- | --- |
| | | RAGANELLA PRINCESS |
| | | |
| --- | --- | --- |
| | | L`AMIR |

| | | |
| --- | --- | --- |
| | | ADEL |
| | | |
| --- | --- | --- |
| | | COINS |
| | | |
| --- | --- | --- |
| | | DZHUZZ |
| | | |
| --- | --- | --- |
| | | BERTHOLTH |
| | | |
| --- | --- | --- |
| | | EXERA / АMIL DZHAMALOV |
| | | |
| --- | --- | --- |
| | | DISPACCI |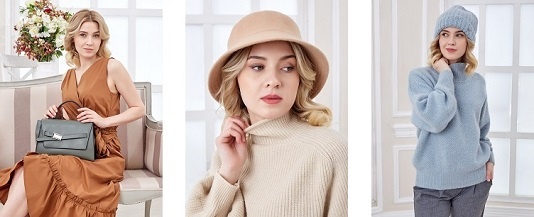 | | | |
| --- | --- | --- |
| | | LORENTINO |